Melting Pot is a passionate attempt to bring together, celebrate and serve some of the most delectable, hard to find home cuisine from kitchens across our country. You can enjoy the fruits of our culinary labour at our Cafés or even at home.
Go ahead, explore.

Our love for food and travel led us to some amazing kitchens in beautiful homes across India, and the world. We discovered unusual, yet astonishingly simple, wholesome and finger-licking delicious meals and treats, lovingly prepared for family members and special guests.
Needless to say, we stole the recipes.
And that was the birth of Melting Pot, a passionate attempt to bring together, celebrate and serve some of the most delectable, hard to find home cuisine from kitchens across our country. You can enjoy the fruits of our culinary labour at our Cafés or even at home.
Go ahead, explore.


CAFE LOTA
When you're in the mood for the eclectic
Set in the serene and beautiful surroundings of the Crafts Museum at Pragati Maidan, Cafe Lota was set up to complement the museum's mandate to exhibit craft from across India.

ROOTS – CAFE IN THE PARK
Nature, peace and comfort cuisine
Nestled inside the Rajiv Gandhi Renewable Energy Park (RGREP) Roots is the place to head to if you are missing your mother's cooking.

TRIVENI KALA SANGAM
The delicious side of Art.
Satisfy your canteen food cravings while you soak in the joys of the exquisite art at the famous Triveni Kala Sangam.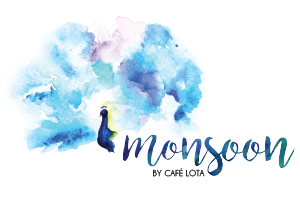 MONSOON
Continue to explore the abundance of Indian flavours
 Monsoon aims to capture the joy and elation that the rainy season brings to everyone across India, and we have tried to capture that joy through the creative use of locally sourced ingredients to produce a unique fusion of Indian flavours.

CATERING
Enjoy our food at your next party
 We can provide full-service catering for a party of 30 or more in Delhi NCR or have food delivered at your place!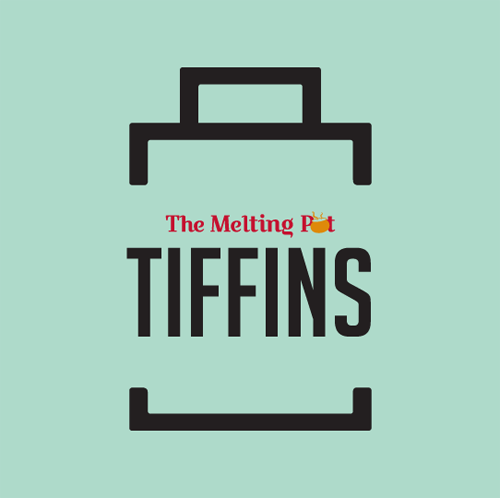 LOTA TIFFINS
Delivering diverse Indian cuisine right to your doorstep
Our Tiffins strive to capture as much of the incredible array of mouth-watering delicacies every region of India has. As the name suggests, you get an entire meal on your plate indulging your appetite for varying flavours, textures and wholesomeness.
The Melting Pot Food Company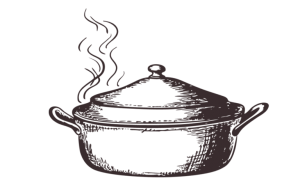 The Melting Pot Food Company began with 3 friends who share a collective passion for food, friends, family along with a great affinity to nature and the environment.
Our first restaurant, Roots – Cafe in the Park, opened in 2010 at the Leisure Valley Park in Gurgaon. Within the park there's a Centre set up to promote and build awareness about renewable energy.
Roots was open to serve visitors to both the Centre and the park, catering to the needs of varying income groups. Today, Roots is a landmark in the area of Gurgaon, patronised by a motley crew of devoted customers who choose bird song and trees along with food that tastes deliciously home cooked.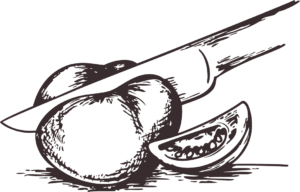 Our second restaurant Cafe Lota cannot be mistaken for Roots in any way. We were approached by the authorities in the Crafts Museum to set up a restaurant that would showcase Indian food as a natural adjunct to what the museum was trying to do with Indian crafts. Set within the serene setting of the museum, Cafe Lota aims to cover the widest range that Indian cuisine has to offer, with an extensively researched menu that even includes seasonal, regional cuisine served as authentically as possible.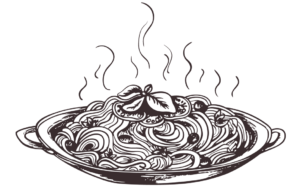 In 2015, we opened the doors to the Triveni Terrace Cafe, set within the premises of the iconic Triveni Kala Sangam. This was possibly our biggest challenge, as we felt the need to respect Triveni's rich legacy, yet also induce a breath of fresh air to blow through it. The cafe overlooks a beautiful amphitheatre and serves what can loosely be defined as canteen food, with a refined twist. At any point here you will find a curious mix of lawyers, executives, artists, dancers and people looking for a touch of nostalgia.
RAJESH OJHA
Rajesh Ojha spent many years acquiring various academic degrees only to lose his heart to the Himalayas. He is the co-founder of Banjara camps and retreats – a company that organizes adventure and leisure holidays in the Himalayas. His passion for engaging with people translates into a natural hospitality which makes his line of work no work at all. From there it wasn't too much of a leap to enter the restaurant business with the ideals and ethos Roots hoped to embody.
ASHISH ARORA
Ashish Arora was all set to storm the Delhi Sales world when he also heard the call of the mountains. He now lives up in the Kumaon district of Uttarakhand and runs a resort that nestles on the slopes of the hills with a view of high mountain peaks that takes your breath away. Ashish has fully embraced the life of a mountain resident and is engaged in several community based activities that benefit the restaurants in Delhi greatly. Almost all our staff are from villages in and around Ashish's home.
IONA SINHA
From a background in advertising and writing Iona Sinha made the life changing decision to stay home and be a full time parent. With the necessity of having to organise several meals a day she developed a relationship with food and housekeeping that she has expanded to encompass both areas at the restaurants. She opened her first café in the Sangla Valley in the Kinnaur District of Himachal Pradesh – this was also where she met the friends who would become business partners 15 years later.